Old and not so old , photos from inside the 1st "Ethnic Shop " opened at 1999 in Veria Greece , the 1st "Atma Ethnic Arts " opened in 2011 in Limmasol Cyprus , and the 2nd " Atma Ethnic Arts " again back in Veria since 2013 till now....
In 1999 "Ethnic Shop " opens in Veroia Greece
In the beggining with very few items (compared to the quandities of today ) and all bought from importers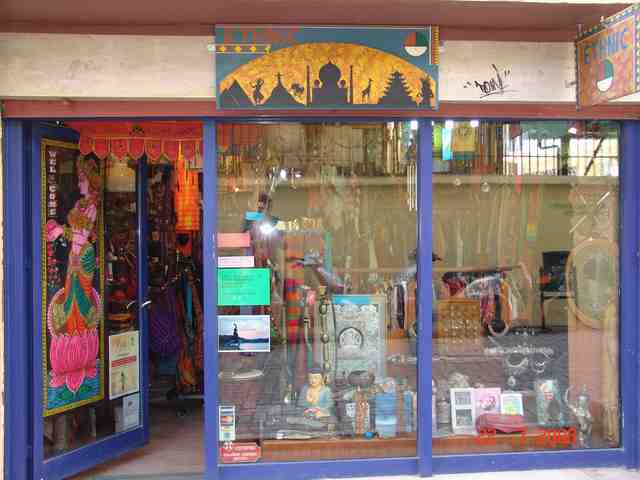 Intersting pieces , but the fact that they were the same as in the majority of similar shops around Greece , but also the fact that their importers knew almost nothing about "the story and tha background " of each piece brought the decision of start bringing my self these items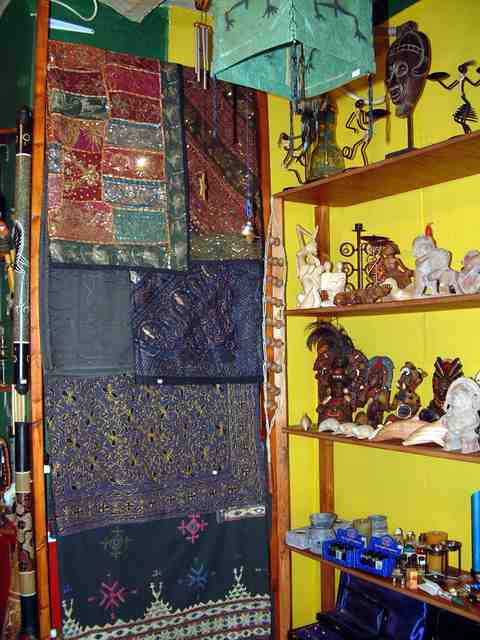 So after some years i start making my first trips to Nepal and India , and the shop began to aquire new items, rare and unique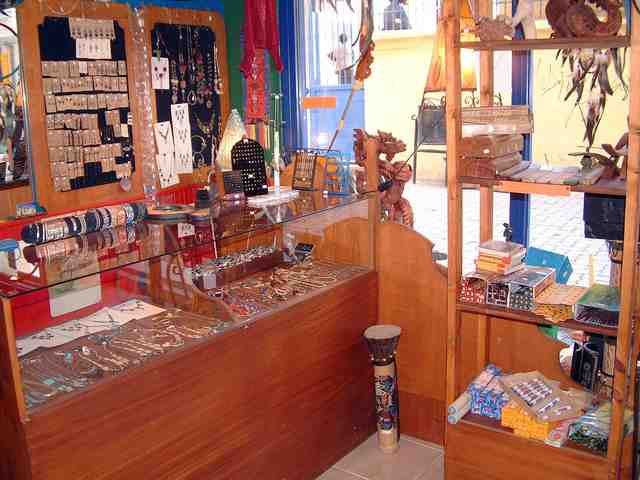 Ethnic Shop stayed at the same spot for 12 years continuing the travels and increasing the items but also the friends ..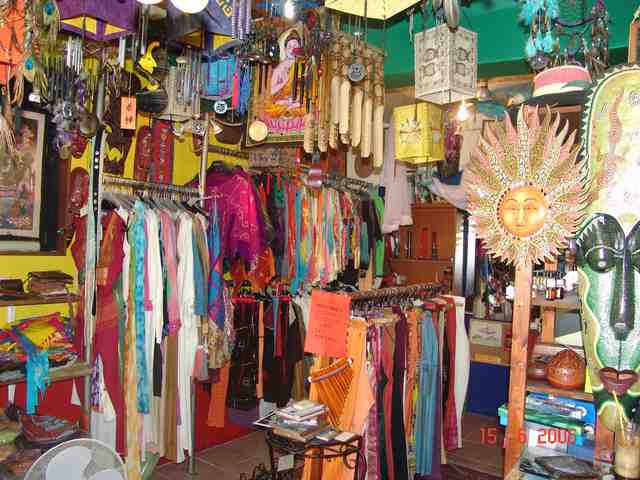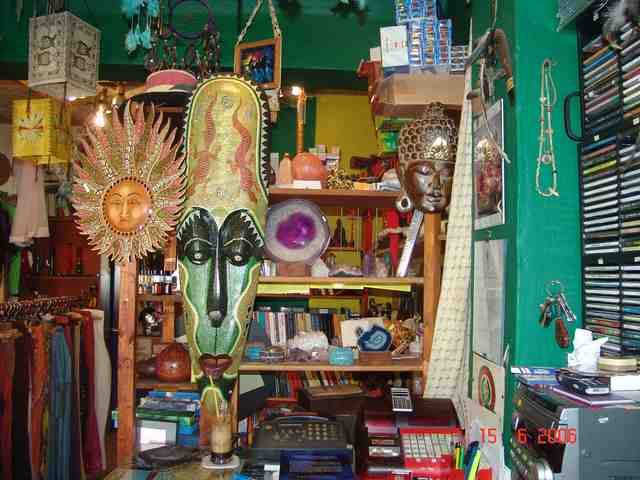 Sometime close to the end of 2012 while the Greek market and especially the market of Veria started having problems because of the economic recessionwe start to think about what other alternatives we have .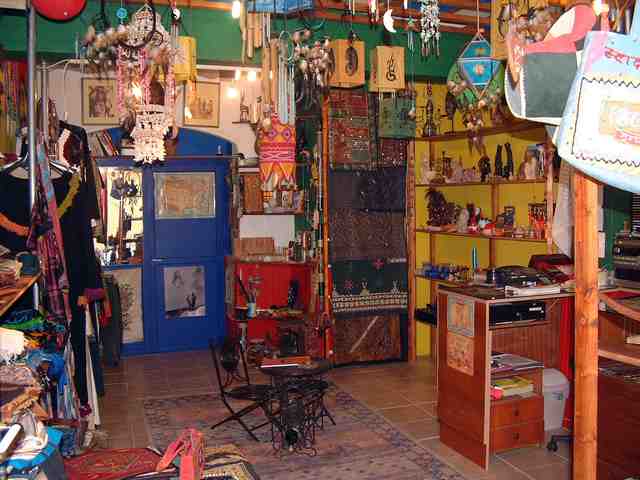 So in February of 2011 , we close "Ethnic Shop " and we decide to go to Cyprus and specifically Limassol .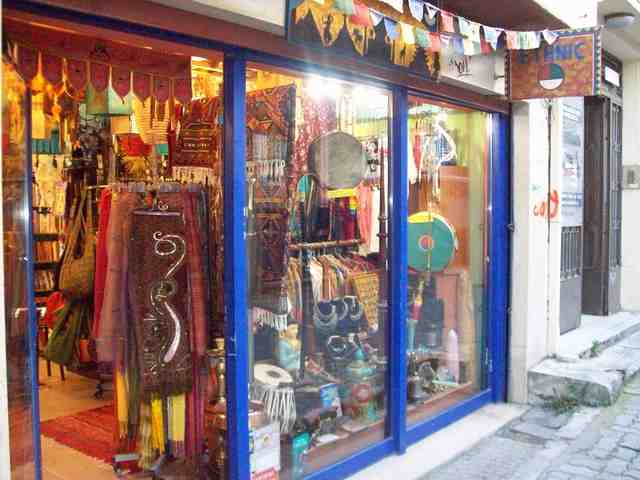 We load our stuf , Home and Shop and in March we open ' Atma Ethnic Arts " in the center of Limassol .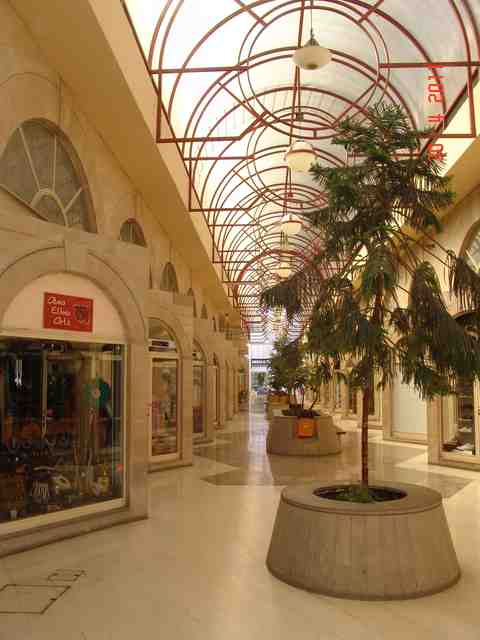 Just right before, we take a trip to Nepal and India and in 21 days we buy new stuf for our new shop .
It was a difficult job, cause we had to buy items for a total new "target group " .For Cypriots, for foreigners that lived in Cyprus and for turists ..
The shop was prepared in 20 days, of course 100% by our hands and many times with stupid technical probles such as "where do i buy screws or paints "
But all went well and some time in the mid March "Atma Ethnic Arts " opens the doors ..
We knew almost no one .. so we start with zero costumers ...So in the beggining the very few friends, and then the friends of the friends and so goes on .. and it was of course facebook that helped a lot...
Of course too any items were chanching places for long time ,till each finds its spot ..
And of course all helped as best as they could !! :)
From time to time we participated in local festivals , basicly for the chance to meet new people and friends, and we also liked the new experience ..
And slowly we found our way , in this new place ,and the friends became more and so did the costumers ..
At some time in June , at 21st of June , day of the Summer Solstice, and a day with a very special meaning for us , we did our Grand Opening ..... well , what can i say , we had to know some people first in order to invite them...
And it was a really nice evening... with food , with drink and with some new friends playing violin and didgeridoo
But all this time our mind was back in Greece , in our house, our garden and our friends and family .
And though the economic situation in greece was worst since the day we left , we decided to moove back
So mid February 2013 we start packing , packing again our house and shop in a container
And in April "Atma Ethnic Arts is already ready and .. re opens in Veroia
15 days later , early in the morning , we get a call from the police and we hear that our shop has a broken door and propably missing items..
All the silver jewelry was stolen among with some rare decorative items.. the damage ? around to 5-6.000 euros .
But we got through this also. .. slowly slowly we forgot about it and piece by piece we start to replace the missing jewelries that we believe it was one of the best assets of our shop , since all were handmade with wonderful semiprecius stones and an amazing unique style ....
We already had a nice collection of Thangkas ( the Buddhist Iconography ) and a lot of Singing Bowls ,(mettal bowls that produce a unique sound and are used for meditation or soundtherapy )
We had ethnic clothes, boho clothes , indian skirts salwars ,afgani ali baba trousers ..
Cotton bedcovers , Silk bedcovers , patchwork bedcovers , embroidered wool carpets from Kashmir ..all handmade all beautiful ...
We also continued to participate in several festivals , mostly electronic trance and psy music
such as " River Flow Festival " and " Haunted Future " ....
But we try ro create also our own events , such as presenation of Tribal Fusion Belly Dance ...
And now the time for our e-shop has come ... a very difficult attempt mainly because of the nature of our items and especialy of the limited number of quantities we have in each item (usually 1 !!! )
We know that there will be small problems and difficulties ,but with your help and pattience all will be solved ...
We want to thank you for your support and your kind words all these years wheather in Greece or in Cyprus ...it was a great help for us ..
We move on and we continue with all the obstacles a small bussines is facing ,especially now days ...
but we dont give up , basicly because after 16 years we are still in love with what we do ...
Namaste .....